By Rowena
Hello! My name is Rowena. I have been at Juniper Hall for two years now as a tutor. However, now is the end of my time here- I am moving on to new things in the frozen North, at Newcastle University!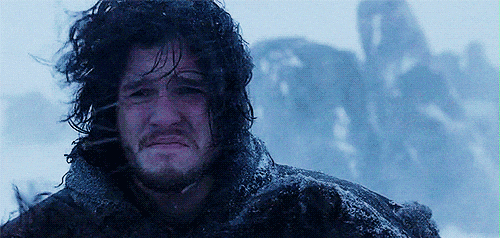 It's going to be so cold.
As part of the tutor team, Juniper Hall has been a fantastic experience. From waking up every morning to this view…
I've taught some very interesting groups in my time:
Students that have found the free U2 album on the ipads and played music while recording river measurements
A-level biologists from London that have played hide-and-seek after class because they've never been to the countryside
"Miss, can woodlice fly? I bet they can."
"Miss, is that a cow?" [Points at black & white horse]
A KS2 group that had to almost run back to centre from Box Hill after a freak thunderstorm, getting drenched by the time we were back (It was actually in Reigate)
A KS2 student that decided to make "leaf angels" with me (You rock!)
Every single student that's sung the Banana song the next morning after a campfire
My last group that cheered so hard, and climbed on each other's shoulders (in Bebbington. I feared for their heads)
All the students that have tried to jump the River Tillingbourne at Crossways, especially those that have failed (especially the ones that failed on camera!)
The students that have gotten stuck in Pagham Harbour with big muddy smiles
The students that wanted to spray paint rocks to investigate longshore drift (always a good idea!)
The KS2 children that made themselves beards out of burrs and stickyweed
The children that have fallen in the River Mole at the Stepping Stones (or leapt)
The Real Family Holiday families and children who have all been so curious- those that have climbed the starfish (I fear for you), the amazing red-haired super-mum who pushed a double buggy all the way to the shelter building area, the sweet kids that sat and made apple bird-feeders for hours last year, the huge set of families that made the most incredible shelter I've ever seen, that sat about 10 and didn't leak a drop!
All the lovely schools that have brightened my days with thank-you letters…
It's been said never to work with children and animals, and yet I've spent most days working with both (for better and for worse!)
Once I found a mole in the River Tillingbourne
I've been headbutted by the goats so many times
I've spray-painted a chicken purple
A student once just straight-up grabbed a lizard from underneath a log and it was awesome
The horses at Crossways Farm have chased me around the field about 10 times in the last 2 months
The students that, instead of picking up an invasive crayfish after they dropped it, jumped on it, then threw it in a tree
The teacher that allowed me to scare their entire class with a pet stick insect (they all left the room entirely for 10 minutes)
The school that drove me to Leatherhead Animal Rescue to rehabilitate an exhausted brown long-eared bat and got me in the newspaper!
I've had such a good time while I've been here (in all weathers- sun, rain, snow, thunderstorms), with so many incredible memories. Perhaps one day I'll come back to teach again! After all, I haven't yet had a pond named after me like Kate (one of our recent Education Assistants).
This is definitely the best spot to teach from
Thanks for all the great memories, Juniper!