By Rowena
The other day I was talking to a friend and they asked me "I'd really like to know what you actually did at work every day", because I've  got interesting new stories every week. Well, as I run the blog (as much as I can, inbetween teaching), I thought I'd write up a standard day at the River Tillingbourne, where I spend most of my time.
A day at the River with a (big) GCSE group
8.45am– Turn up to the tutor's office for our morning meeting. Check where everyone's going (100 at the river? Fantastic.) Listen to Jack crack out some amazing jokes and have everyone laugh.
9.00am– Set up classroom with whiteboards, booklets and check equipment. Put morning tunes on the SmartBoard. Check in with other tutors they're happy with the day & plans.
9.25am– Check school have arrived in the main office. Photocopy nominal roll and check numbers.
9.30am– Meet teachers & group. Try and organise 100 GCSE kids into 4 class groups. They get distracted by the goats fighting. Finally get them sorted with waterproofs and wellies in the cellar.
10.00am– Introduction to the river in the classroom, using ArcGIS and whiteboards and booklets. Give out equipment. Students get confused over hydroprops. Give out lots of pencils.
11.00am– Coach to the river. This is either 20 minutes of quiet, or utter raucous noise.
11.20am– Arrive at Crossways Farm. Give safety briefing and walk down road. Students scream at the muddy entrance. Horses sometimes try to escape. Give introduction to fieldwork and set students off.
11.45am– Stop horses from eating hydroprop. Watch student fall in river after attempting to jump across. Pick up 6 hydroprops from where they've been left discarded on the ground. Field sketches using SNOTT (Scale, Notes, Orientation, Time/Date, Title).
12.00pm– Coach to Abinger Hammer. Fieldwork first. Stand for 10 minutes watching last group mess around while rest of groups eat lunch.
12.30pm– Eat lunch now last group have finished. Hope nobody is dropping litter. Hope nobody has abandoned equipment in the river.
1.15pm– Fish tape measure out of river. Coach to Gomshall 2.
1.30pm– Fieldwork at Gomshall 2. Students get completely soaked as it's the last (and deepest) river site.  Find lamprey. Students scream more.
2.30pm– Return to Juniper Hall on coach. Students have break. Wrestle with data and printer. Also return waterproofs.
3.00pm– Methods game & methodologies in classroom. Give out more pencils. Students forget how they measured width. Remind them.
4.00pm– Cake break. Enjoy sunshine for 10 minutes.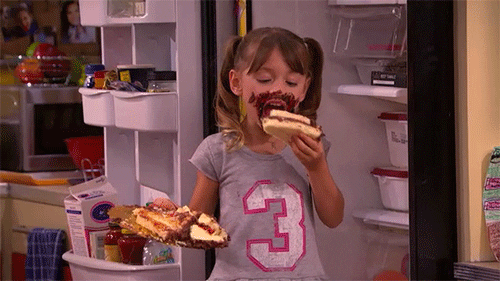 4.20pm– Teachers announce they want to leave early at 4.30. Quickly wrap up.
4.30pm– Put away equipment in cellar. Send through data to school on Dropbox. Answer emails. Print for tomorrow- another rivers' day? Great! Perhaps get a cup of tea (finally).
5.45pm– HOMETIME! Perhaps drop by the kitchen for some dinner if it's something good. Chocolate pudding? Don't mind if I do…
And then we do it all again tomorrow!